Gallery
Thanks for visiting! Here is a small selection of indoor and outdoor photos of just a very few of our jobs. Visit again later to see updated photos of our most recent jobs.
View towards the foyer.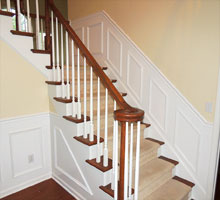 Base of stairs at the foyer with new paint on walls, moldings, risers and balusters.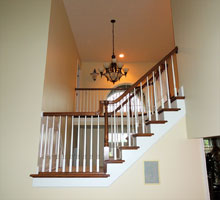 Stairway from great room.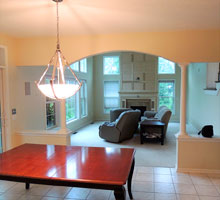 Kitchen view of great room before painting.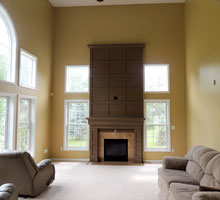 Veiw of the great room from the kitchen, after painting.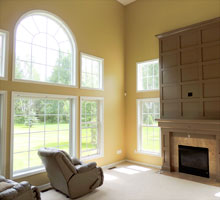 This customer wanted a painting contractor to repaint the entire interior.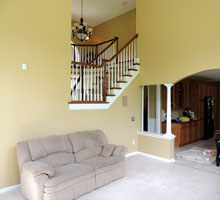 Looking back towards the kitchen from the great room.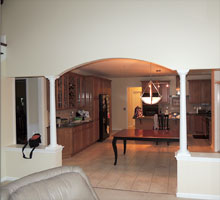 View towards the kitchen. Sorry this picture is a little washed out.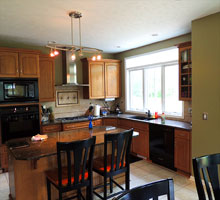 We can't forget to paint kitchen, can we?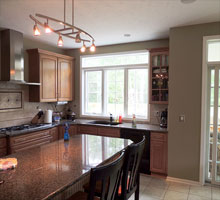 Kitchen.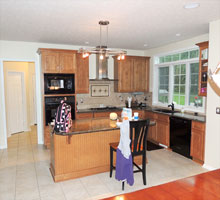 Kitchen.
View towards the foyer.
The "enlivened" foyer.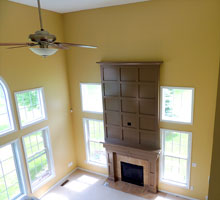 Looking down at the newly painted greatroom from upstairs.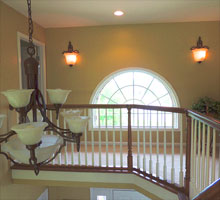 Upstairs balcony.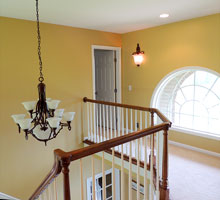 Upstairs balcony view.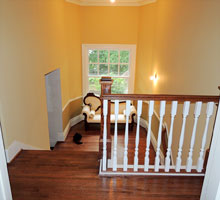 Top of stairs view down to landing.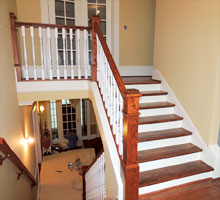 Stairway balusters and risers.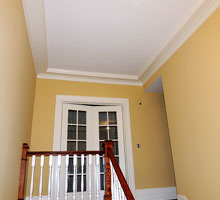 Stairway balusters and risers, and upstairs hallway walls, moldings and ceiling.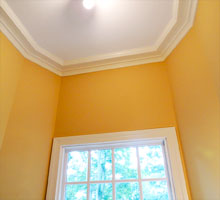 Stairwell and ceiling.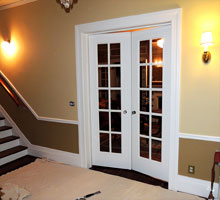 Landing area downstairs.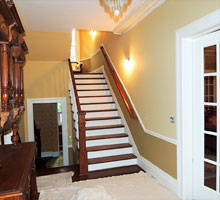 Landing area.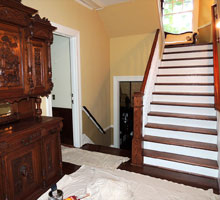 Landing area.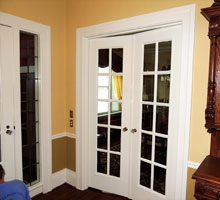 The combination of freshly painted walls and moldings makes your entire home look and feel brand new again!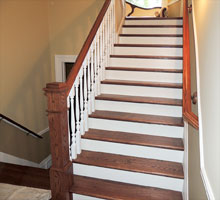 Freshly painted stair risers, balusters, walls and moldings.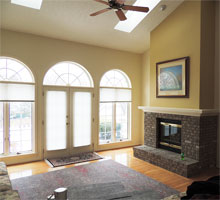 A fresh paint job will always make your living room look new and clean again.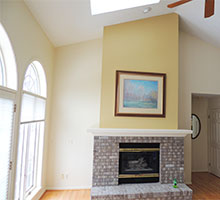 Living room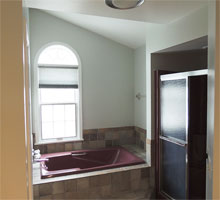 Bathroom
Bathroom freshly painted.
Revamp the bedroom.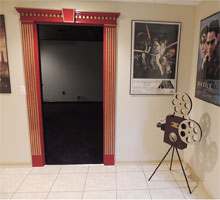 This client created his own home theater, complete with lobby.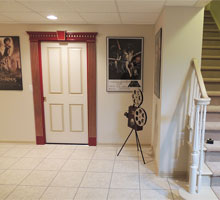 Theater Lobby gets the James Shannon Painting touch.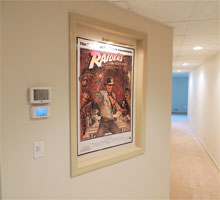 Lobby Billboard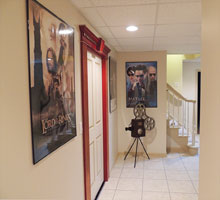 Theater Hallway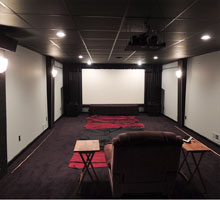 Home Theater with Special Audio Surround system and lighting controls, receives a painting makeover!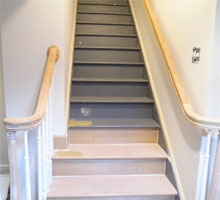 Stairway before.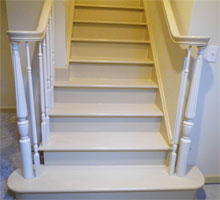 Stairway after.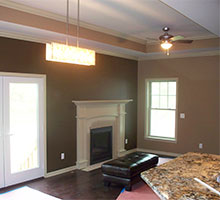 This family wanted their living room and ceiling freshly painted.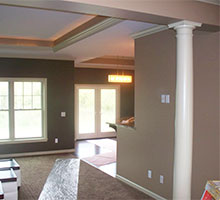 What a difference a change in paint color makes to your space.
The white trim really sets off the otherwise dark walls. Striking!
Power wash the Vinyl siding with detergent, and Caulk & Paint the wooden trim makes your home look New Again!.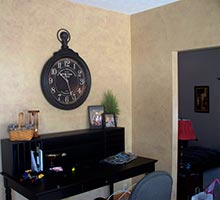 Faux finishes can really add interest to your room.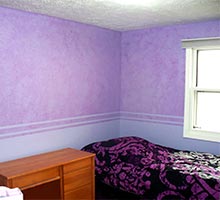 Faux finish and striping combo in the bedroom.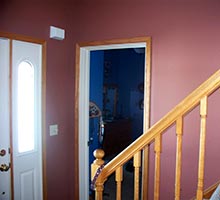 Depth at the entryway!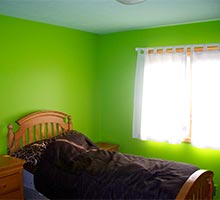 Now that brightens things up a bit!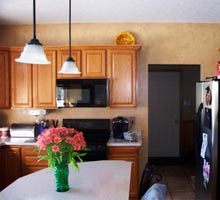 A special treatment for this kitchen. Looks elegant.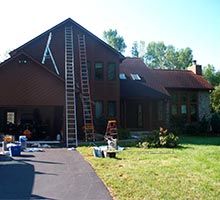 This home's exterior gets a fresh look.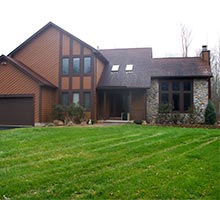 ...and New Curb Appeal!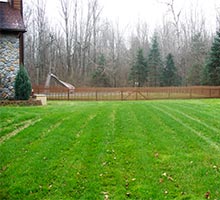 The backyard fence gets sealed against the elements with a fresh coat of stain.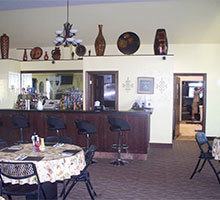 A local dining hall has a fresh finish.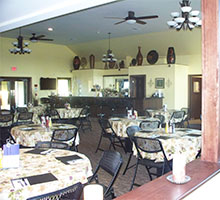 Dining Hall looks much nicer.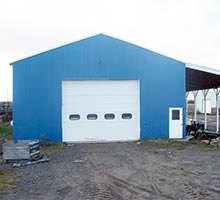 Large steel pole barn receives some color while making it look new again.